Overview
A urine drug screen tests the donor's urine for the presence of illegal drugs and prescription medications. Urine drug screens are quick and painless to perform.
Purpose
There are several scenarios where a urine drug test might be necessary:
Many employers require potential employees to get a urine drug test before they can be hired. One benefit of the urine drug screen is that it can keep people with drug problems out of jobs that require the ability to be alert and focused.
Your primary care doctor may request this test if you're confused and your behavior seems strange or dangerous.
The tests can be used in home settings. For instance, parents may ask teenagers to take this test to prove that they're not using drugs or alcohol.
Drug and alcohol rehabilitation centers test on a regular basis. This helps to ensure that people receiving treatment for drug or alcohol abuse are staying sober.
If you're on probation or parole for a drug- or alcohol-related offense, the officer in charge of your case may request random drug tests to verify sobriety.
Procedure
The person administering the test will give you a specimen cup.
You'll need to leave your purse, briefcase, or other belongings in a safe lock box located in another room while you take the test.
In some cases, if requested by your supervisor, the collector will accompany you into the bathroom for an observed collection.
You will urinate into the specimen cup, and immediately give it to the collector to start the testing process.
You may not wash your hands or flush the toilet until instructed to by the collector.
Failure to follow these rules will result in a failure to test, and you must perform the test again within 3 hours.
Urine Drug Screening Types
Instant UDS
An Instant Urine Drug Screen is a urinary drug test that is performed to detect the presence of illegal drugs in the body. (Sometimes it is also referred to as Rapid UDS). It can be performed, and the results given, within a few minutes in the clinic. If the test comes back non-negative, it is then sent out for further testing.
Getting your instant UDS results:
The results for all Instant UDS are presented within minutes of starting the test. We then can immediately fax or email your results to the necessary parties.
MRO (Medical Review Officer) Approved UDS
A professional MRO is a licensed physician (M.D. or D.O.) who is an expert in drug and alcohol testing, and the application of federal regulations to the process. All MROs are certified by a nationally recognized MRO Certification Board. For a MRO Approved UDS, after the urine sample is collected it is sent off to a laboratory for the most accurate reading possible.
Getting your MRO results:
The result for an MRO confirmed collection may take 48-72 hours. The specimen must first got to the lab for testing and then the results are forwarded to the MRO for confirmation positive or negative. Finally, these results are sent to the employer or specified collector.
We offer 2 different panels for either type of test. Depending on how thorough you want to get, there is a 5-panel and a 10-panel test.
5-panel test the following drugs:
COC (Cocaine)
THC (Marijuana)
PCP (Phencyclidine)
AMP (Amphetamines: Speed, Adderall, Dexedrine, Methamphetamine)
OPI (Opiates: Morphine, Heroine, Codeine, Hydrocodone, Oxycodone)
10-panel test for:
COC (Cocaine)
THC (Marijuana)
PCP (Phencyclidine)
AMP (Amphetamines: Speed, Adderall, Dexedrine, Methamphetamine)
OPI (Opiates: Morphine, Heroine, Codeine, Hydrocodone, Oxycodone)
BZO (Benzodiazepines: Valium, Xanax)
BAR (Barbiturates: Phenobarbital, sedative/hypnotics)
MDMA (Methylenedioxyphenethylamine: Ecstasy, Molly)
MTD (Methadone: used to treat opiate addiction)
PPX (Propoxyphene: Pain Narcotics)
Labs that we work with for Urine Drug Screens: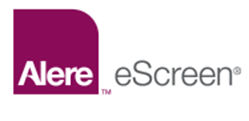 Helpful Resources for Urine Drug Screening: